Success stories
Our customers' success defines us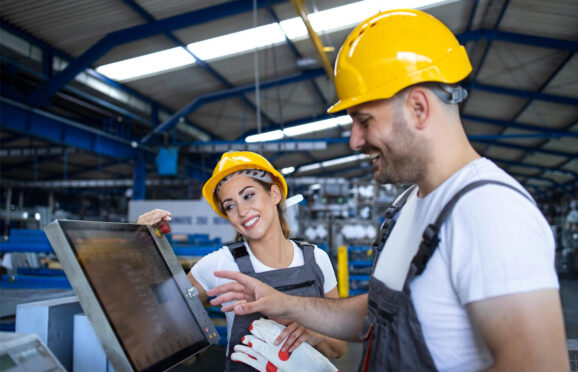 Web Application
Custom software development: Smart shopfloor solution
A digital dashboard and Key Performance Indicator (KPI) board were created to streamline employees' processes, keep track of their work—and help drive business decisions.
Read more
Achieving targeted results with professionalism and focus
"The development team has built up broad know-how within a very short time, which enables it to communicate with the business as equals. Prioritization of topics and a strong focus on value-adding software development practices make it possible to deliver very goal-oriented results. We look forward to further project development with ProductDock to operate it in Change and Run mode."
Dominik Büsing
Project Lead BAT, Participation Controlling BBAC / China - FMC/PT, Daimler AG
A team that is always in step with new technologies
"ProductDock has been a reliable partner for over 10 years and a distributed team from Bosnia-Herzegovina in particular for more than half of that time. Their staff has a high level of will for learning about new technologies to always keep up to date with the latest developments in the tech world."
Florian Nellesen
Head of Sales Controlling, Direct Scouts
A skilled and creative team
"It was a great pleasure to work with the skilled, creative, and solution-oriented engineers of ProductDock. The process was very agile and transparent and the communication was excellent. I hope I will work with you again!"
Nick Wüsthoff
Founder of Between The Lines e. V.
Our hard work just got easier
"The team delivered a product that supported the daily work of our shift leaders and makes the hard work on shop floors every day a little bit easier."
Thomas Tuschter
Production Engineer Cold Heading, KAMAX GmbH & Co. KG