Looking for an effective software solution for your customers?
Are you dealing with too many complexities?
Direct digital solutions are something that customers got used to from everyday life. Customer expectations are growing as we speak, and you are compared to the best.
Digitization, disruptive technologies, complex methods, and shifting market dynamics are only some of the reasons behind the increased demand for complex solutions and feature-packed products.
We are aware of the pressure you face in discovering the perfect software product for scaling your business, addressing your customers' needs, and making them happy.
Software development from ideation to operation
ProductDock is a team of innovative tech experts that strive for straightforward development of custom software solutions that will make you an everyday hero for your customers.
You should focus on making your customers happy and leave technical complexities to us. Understanding customer needs and resonating with adequate actions is what you do, and how you will do it, it's up to us.
The technical complexity of IT and your vendors isn't something you should worry about. We follow you to your customers, and we make sure that all obstacles are resolved in order to make them happy.
You are an expert in your business, and we are the experts in software development.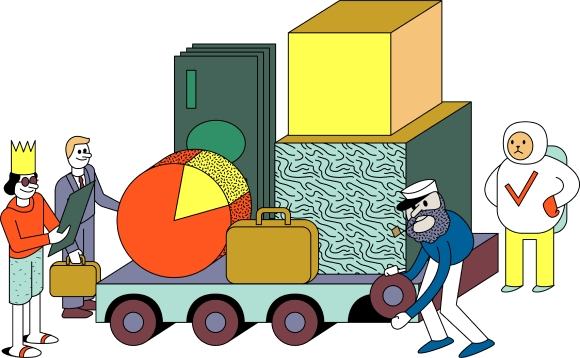 Get to know us
We are ProductDock, experts in digital transformation, machine intelligence, and business processes focused on providing sustainable product development.
ProductDock is a custom software development company that develops bespoke software products and direct digital solutions by using a product-centered method to support your journey efficiently. Our team uses an innovative, proven methodology by evolving ideas, turning them into tangible visual results, leading to successful deliveries. Thus, we create quality, effective and advanced software solutions tailored to your needs.
ProductDock has what you need – the right team of experts in modern technologies and tools, experience from countless successful projects with prominent companies, and the capacity to deliver advanced and smart solutions.
As a division of codecentric AG Germany, we do not focus on specific industries, as our methods are based on a business case, and thus applicable regardless of the industry affiliation.
More about us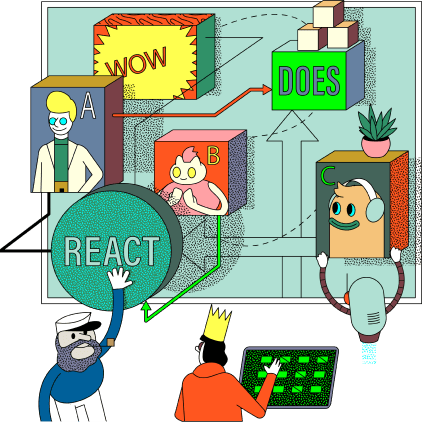 What we do
A turn-key approach in your digital transformation. We create direct solutions that provide tangible results and allow you to stay focused on growing your business and addressing your customers' needs. That's the outcome you can expect.
1
From ideation to operation in one process
You decide based on what you can see, while we experiment, test, and elicit feedback from your end-users. We use the power of innovative methodology and technology to its fullest.
2
The interaction surfaces
We use a single platform of interactions, brainstorming, discussions, improvements, and progress indication.
3
Dedicated crews
Our sub-teams of tech experts are organized in a way that enables full product development.
Find out more
How we do it
You have been in the hamster wheel for too long. The trends towards specialization in roles and platforms put more and more space between your customers and your solutions.
We apply our expertise to reframe the process around what counts: your customers.
Our long-term multidisciplinary expertise and effective product-centric approach in custom product development bring strategy to execution with tangible results.

The development team has built up broad know-how within a very short time, which enables it to communicate with the business as equals. Prioritization of topics and a strong focus on value-adding software development practices make it possible to deliver very goal-oriented results. We look forward to further project development with ProductDock to operate it in Change and Run mode.
Dominik Büsing
Project Lead BAT, Participation Controlling BBAC / China 
– FMC/PT, Daimler AG
ProductDock has been a reliable partner for over 10 years and a distributed team from Bosnia-Herzegovina in particular for more than half of that time. Their staff has a high level of will for learning about new technologies to always keep up to date with the latest developments in the tech world.
Florian Nellesen
Head of Sales Controlling, Direct Scouts
It was a great pleasure to work with the skilled, creative, and solution-oriented engineers of ProductDock. The process was very agile and transparent and the communication was excellent. I hope I will work with you again!
Nick Wüsthoff
Founder of Between The Lines e. V.
The team delivered a product that supported the daily work of our shift leaders and makes the hard work on shop floors every day a little bit easier.
Thomas Tuschter
Production Engineer Cold Heading, KAMAX GmbH & Co. KG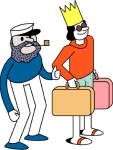 Turn key approach
To own your problem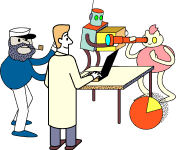 Full crew aboard
Full development without IT-speak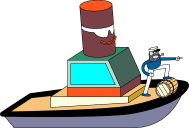 Full steam ahead
Effective product-centric approach with tangible results