Managing and manipulating energy by keeping a close eye on energy consuming-devices is an intricate and complex task since it's more or less required to pinpoint these devices manually and to design new and eco-friendly ways of minimizing their overall energy consumption.
Luckily, with the advancements of technology, companies in the industry managed to kickstart different energy software development processes that enable them (and the individuals using the energy sources) to control how said energy is being produced, how it circulates, and being used.
In the vast majority of cases, these new adjustments have been made possible thanks to energy management software.
First of all, most companies (inside and outside of the solar industry) have realized that high energy contributions drive a lot of their monthly expenses so they are applying different measures and alternative processes to curb down costs. And truth be told, they were able to create great results rapidly.
For instance, when a firm chooses to make good use of solar power software, the probability of turning a pretty good return on its investment is rather high. This is because energy and utilities software development reduces the amount of money previously needed to operate large machinery. Instead, the leftover money can be invested into further developing particular departments within the company.
On the other hand, A good and reliable program for energy management can also play a major role in increasing the energy efficiency of facilities like schools, hospitals, and factories. Some experts even dare to say that employee productivity may also improve as a consequence of implementing modern energy management protocols because they are working in a more conducive environment which can increase their productivity.
The question begs to be asked. How solar industry companies harness the same tech that optimizes their "product"? More on that later.
The Importance of Proper Software-driven Energy Management
You don't need to be in the business of solar power to know that solar energy has seen tremendous growth and popularity in recent years with more and more brands and companies using solar-powered products.
Mostly, companies have used two distinctive types of solar energy, either photovoltaic or concentrated solar power.
The latter harnesses heat that's produced by the sun itself, using it to create thermal energy which powers heaters and turbines. Photovoltaics (or solar PV) captures direct sunlight and produces electric power in return.
However, a new wave of solar energy software and corresponding tech processes have been on the rise, which indicates that even more people are turning to solar energy. And some of these technologies have the potential of transforming the world as we know it.
Solar Batteries, Roads, and Even Solar Wearables
If you remember, Tesla released the first lithium-ion rechargeable battery. Ever since its success, other companies have copied the Tesla battery and it is expected that even more companies will invest in producing solar-powered batteries which will be even cheaper than the most common ones used today.
Apart from batteries, experts are also testing solar technology to power roads. More precisely, PV solar tech has been tested on the infamous Route 66. The entire system consists of LED bulbs that light up the entire road at night and thermal heating systems which can be used to melt the snow in the cold winter.
Wearable solar-powered devices are also on the rise. We've probably all heard of solar-powered watches, however, new wearable options, such as solar textile products are emerging too. These fabrics are still being experimented with, however, there are already solar-powered window curtains and solar-powered car seats that can emit heat.
Lastly, there's a trend that might also change solar-powered panels. Most homeowners deem the older versions "unsightly" mainly because they are heavy and large. With new technology in the works, some companies now wish to create custom panels that have the same appearance as roofs. Experts have stated that the new panels will fit the entire roof equally, not causing any more cosmetic issues for homeowners. Also, they will be just as efficient as the old panels.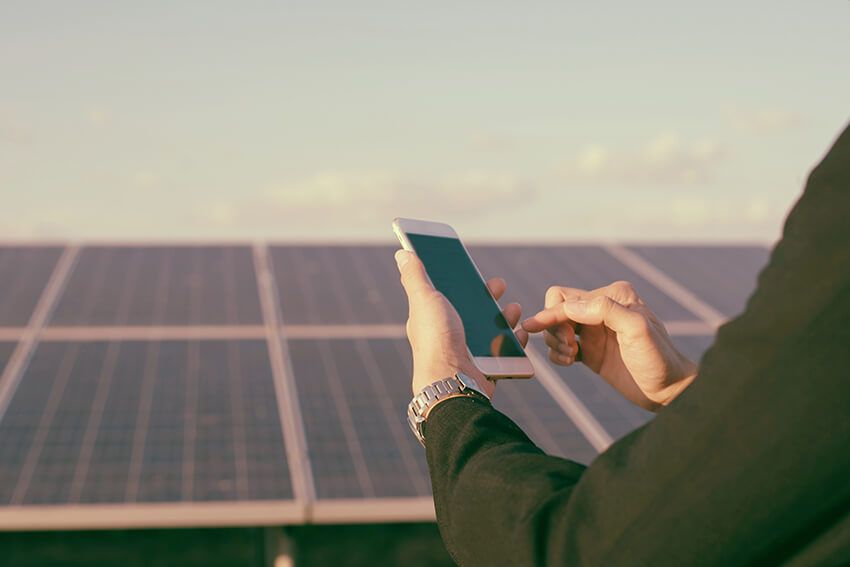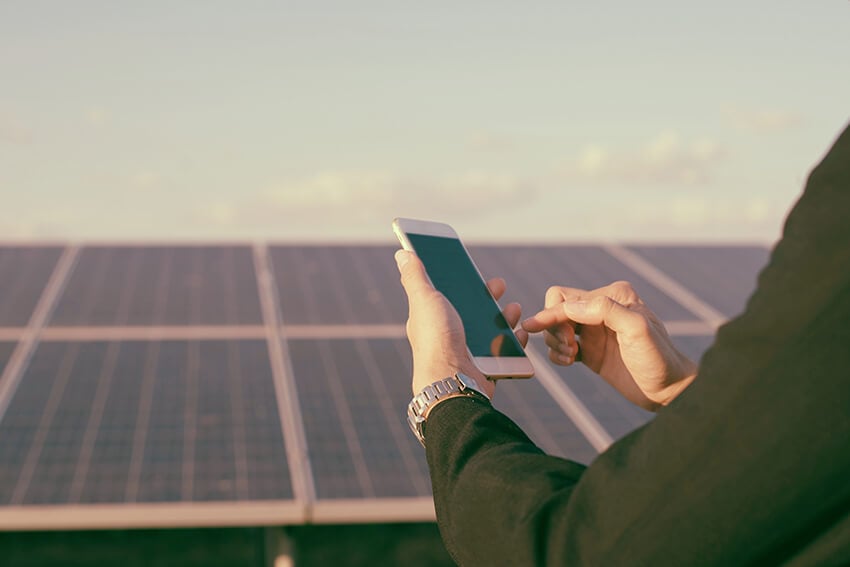 How Solar Software is Changing the Solar Industry
You don't have to be a science wiz to realize that the implementation of advanced energy management programs has a positive attitude on not just every industry but on the entire population as well. This isn't solely due to the fact that the management software solutions help optimize and streamline the functionalities of a given business. These solutions also minimize production costs. Below are five reasons why software is changing the solar industry.
Improving Overall Performance
With a useful energy management program in place, solar industry companies can improve their performance greatly, because the program will allow for constant energy consumption and will also point out opportunities for waste reduction. These software-driven solutions can enable firms from all walks of life to reduce the amount of money they need to inject into an energy system and allow them to allocate these same funds elsewhere, like marketing, product development, promotions, or even paying salaries.
Better Utility Monitoring
With a great software-powered system, you can also monitor your monthly utility bills better this isn't just reserved for large solar companies though. Implementing such a system at home can help you determine which products consume the most energy and you can opt to uninstall other more power-efficient devices as a result.
Accurate and Timely Reporting
Know how you are doing, how much energy are you consuming in real-time, and accurately. This will further enable you to pay your bills on time and reduce potential costs at the same time.
Better Analytical Reporting
With a proper program in place, you can also analyze your bills, and potential costs as most of these solutions are designed to break down consumption into detailed reports.
As such, detailed data patterns can even make insights more structured and can make ROI more reliable and predictable.
The latter is utterly important as more and more people and businesses are investing in solar and the more investors, developers, and asset owners a project has, the better the monitoring system has to be.
In that sense, big data can help keep track of the overall performance output in relation to investment figures and it can also help understand buying patterns, customer needs, and more.
Better Decision Making and Innovative Approaches to Business
As the first-gen solar and wind farms are nearing the end of their lifespan, decisions that target their decommissioning or repowering are becoming a huge priority in the solar industry. And to make the best decisions possible, experts need reliable and accurate data more than ever.
In order to make the right decisions, these professionals need to assess ongoing maintenance costs, the rate of operational efficiency, overall productivity, all in the scope of future projections. Using the right software and big data can help make these crucial decisions as it can highlight some patterns that may support either decommissioning or repowering all for the sake of efficiency and healthy ROIs.
On the other hand, the information gathered from the meticulous reports can also help experts in coming up with new, innovative business models.
The robust data that's available can help experts optimize overall asset management and even help push the renewable solar industry beyond its current limits, creating new business models and markets in the process.
Closing Thoughts
Because of these incremental advances, renewable energy can now rely on the accuracy of big data. As organizations can leverage that data, they can solve operational issues better, allocate funds with improved efficiency, and can make smarter, data-driven decisions that will keep ROI figures high.
This all starts with cultivating a digital mindset among companies and teams within the companies. Only by embracing digital can the industry fully transform itself to push new limits and to set new boundaries.