Without a doubt, after the worldwide outbreak of COVID-19, among the industries that took the largest blow, the hospitality industry clearly got the biggest uppercut of them all: many businesses had to rethink not just their entire business model, but had to contemplate whether they should roll the curtain for good or keep on striving to find a safe manner to continue operating.
Following the outbreak, some technologies and advancements, that have previously been looked at as luxury novelties, or conveniences suddenly have become musts to adhere to the latest security measures and where some people all of the sudden have become wary of entering their all-time favorite restaurant.
When Trends Become Musts
As you might have experienced yourself, simple tangible restaurant menus got replaced with online menus or scannable QR codes, touchless payment services, in-app ordering features, online booking, and so on. Literally, almost every aspect of the hospitality industry had to digitize its processes to keep the workflow going, as long as the businesses managed to adapt the correct software.
The pandemic forced the industry to maximize technology in order to keep on functioning, to retain their existing customer base, and to offer the appropriate safety options for new customers as well.
With all this in mind, we bring you a few ways how the hospitality industry can take full advantage of the latest tech trends in order to keep their customers safe and satisfied even in these turbulent times.
No Contact Communication
Contactless communication has a few forms and can be utilized in several scenarios in the hospitality industry. For most premises, like bars, pubs, and restaurants, such communication options can be implemented either through the business' website or via apps. The technology could allow guests to view the menus, order, and even pay through their phones eliminating (limiting) the need for server interaction.
These options could make customers feel safe as there are fewer touchpoints and can save time and money for the business as well, as they don't have to ensure that the menus and card machines are cleaned after every single use.
Such processes can also eliminate the process of entering the orders into the EPOS system and ticket delivery to the kitchen, as the process is automated. Simply put, contactless communication will also help increase overall efficiency while eliminating staff contact.
Delivery/Collection Optimization
After most nations went into lockdown in March last year, the entire industry was mostly forced to close and operate only as a takeaway/delivery/collection service.
During this time, this was the only income source for most businesses in the industry, so it was pivotal that they maximize the efficiency of the new strategy while still tackling the challenges of social distancing and even decreased staff numbers.
To get the most out of the new situation, most businesses turned to delivery and collection applications. By implementing these new technologies, businesses in the industry managed to retain a large chunk of their regulars, tracking incoming and outcoming orders, and generating revenue while adhering to all safety measures.
Handheld Ordering
While these devices aren't really that new, they sure have managed to gain more ground since the outbreak of the coronavirus.
This tech also manages to cut out orders entering into the EPOS system so servers can each have their own dedicated device per shift and don't have to touch several surfaces while collecting orders.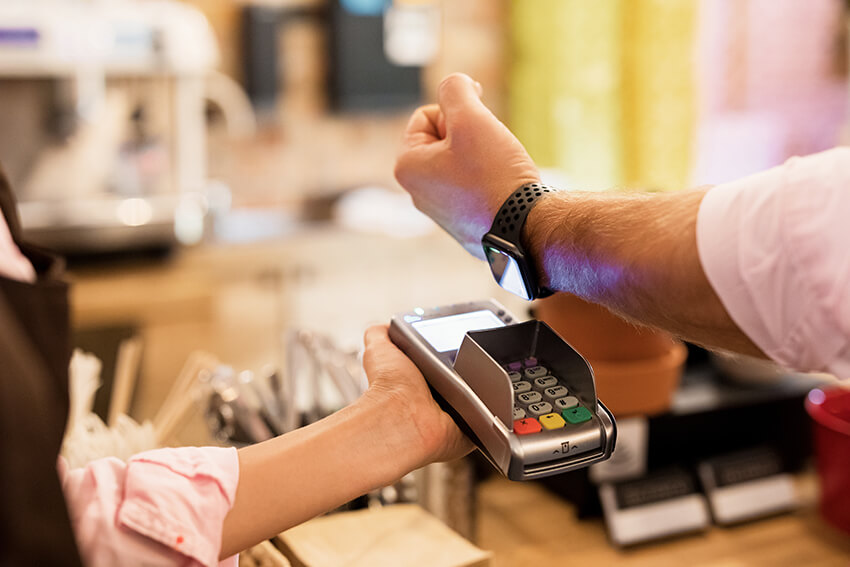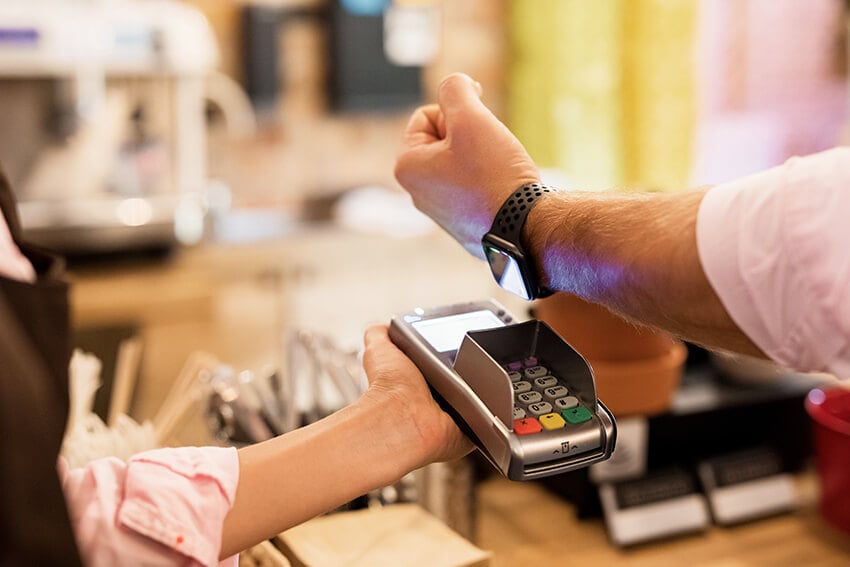 Better EPOS Systems
Since the outbreak, most EPOS systems have been updated and improved to address the latest challenges and cater to the newest needs. For example, most of these systems now support takeaway and delivery modules making the transition to delivery/takeaway services swift and convenient.
These new possibilities give businesses the chance to keep operating efficiently even with an altered business model and reduced staff, while ensuring that the food is delivered in time, keeping customer satisfaction high in the process.
These systems can also be integrated into handheld ordering devices and dedicated apps to adhere to the latest needs and mists while allowing business owners to still get a full view of what is happening in terms of costs, wastage, stock, rotas, and forecasting.
What About Hotels?
The hospitality industry is a broad category, which also includes the hotel industry. This sub-segment of the business managed to take a huge blow as well, causing guest numbers to plummet.
To combat the outbreak (and to save the businesses in the industry) several protocols have been implemented, from mask-wearing to social distancing, and hand-sanitizing.
This is still the norm now, however, new technological advancements might help the hotel industry as well to make spending time in hotels safer and more convenient.
From the already mentioned online and QR-scannable menus, contactless check-ins, touchless payments, in-app booking, -ordering, and mobile room keys, new and new tech advancements make sure that the industry gets back on track.
Monitoring and Facial Recognition
In order to help hotels reopen and make their operation safe, several companies have invested their energy to improve the accuracy of facial recognition engines and adding new features to meet the needs of hotels to meet the new needs amidst the pandemic. These new features include mask detection (signaling whether they're wearing masks or not, wearing them properly, and will identify them even when the masks are on).
The engines also have temperature-taking features to adhere to pandemic trends.
Contactless in Hotels
The same contactless tech from above can and is already utilized in the hotel industry as well. Contactless systems enable guests to contact hotel staff.
Some companies are even launching products that enable guests to use hotel services through their own phones/mobile devices.
This means that guests will be able to pair their phones with their on-room smart TVs using the phones as remotes, enabling them to order room service, and enter online in-room paper compendiums.
Super Sterilization
Killing airborne viruses with technology? As you've probably heard about HEPA filters, which can filter out around 99.9% of airborne bacteria and viruses in the form of an electrostatic disinfectant sprayer.
Some companies have made this tech available with FDA Medical Device Clearances that can be also utilized in larger spaces from hotels to venues, spas, restaurants, cruise ships, shops, etc, without using chemicals.
Location Detection
Location detection can double as a great way for touchless check-in upon arrival and it can also prompt payment when checking out.
With integrated on-site capacity limits and real-time data flow, these apps can also signalize visitors about the number of customers in a given hotel or hotel area, helping avoid the formation of crowds.
The latter feature can also be used in public transport, to alert messengers when the vehicles arrive to avoid overcrowding.
Robotic Maids
They might not be as flashy as the robots in Sci-fi flicks but they can be great assets in limiting person-to-person contact. Some companies are already launching robotic products that are capable of delivering fresh towels, water bottles, and such.
Other service robots have autonomous driving abilities, voice recognition engines, and space-mapping capabilities.
As of yet, they still can't co-pilot an X-Wing, but what they can do is still pretty impressive.
Looking Into the Future
Overall, the main focus is to optimize technology in a way that will keep both the customers and staff safe while providing real-time business intelligence to keep the workflow going.
These tech advancements have become more or less absolute necessities for most businesses who wish to continue the fight against COVID-19.
The technological possibilities we have listed above don't only enable restaurants, pubs, bars, hotels, and other venues to make swift and smart decisions but can help them to increase operational efficiency, improve customer service, and much more.