Rookie Boot Camp is an internship program developed by ProductDock back in 2019. In our previous blog post, we chatted with our Novi Sad rookies. This time, we sat down and had a talk with Jovana Mitrović and Ljubiša Djurdjić, our two rookies from the Doboj office, who also did their internship last year.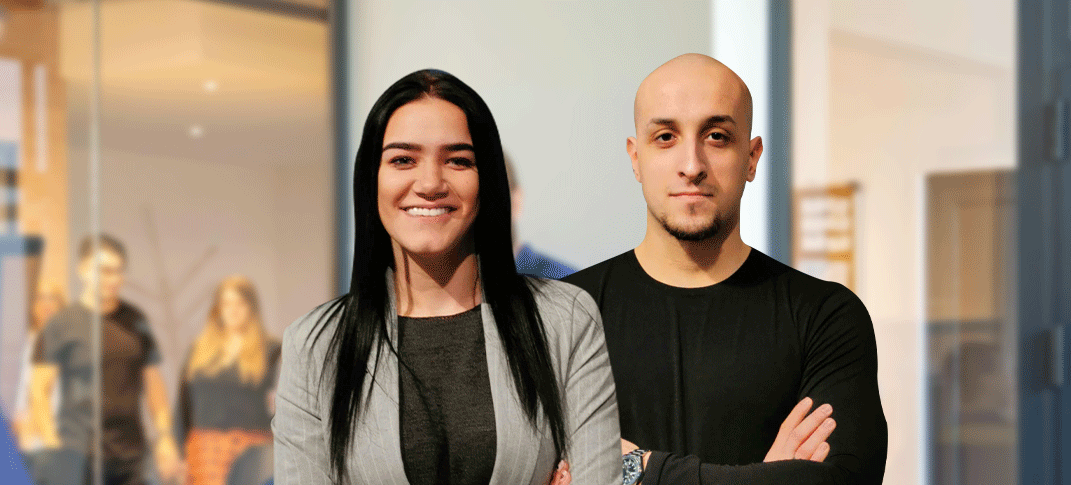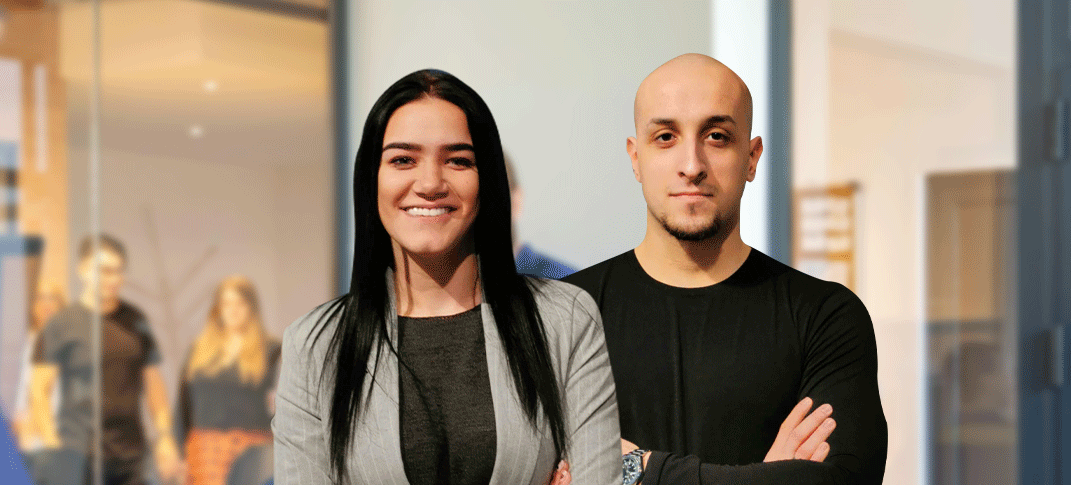 How did you find out about Rookie Boot Camp and what did you think about the selection process?
Jovana: I'd known about RBC for a long time and wanted to be a part of it. I heard from a person working at ProductDock that they'd opened the internship positions again, so I sent my CV. Knowing the competition was strong, I was glad they called me for an interview. RBC has been my first-ever work experience,  and I'm really satisfied with the way I was able to fit in.
Ljubiša: I heard about ProductDock a while ago when I applied for their Java developer ad. I didn't get a job; instead, they got back to me after a while, asking me if I wanted to participate in an internship. After doing some research and learning about the RBC, I really liked the idea and was happy to accept it.
Tell us about your RBC project and your role in it.
Jovana: We made an app for listing the company's inventory. The idea was to improve the system the office had had until then and shift from recording things in an Excel sheet to having everything in one place and easy to use. With the new app, our office manager can now see who needs which piece of equipment, if anyone needs anything new, etc. In the beginning, I thought that there wouldn't be much work to be done there and that we'd finish in a month. However, once we started, I realized that the process was much more serious and that there were many things that we hadn't even thought about before we started working.
Ljubiša: To me, this experience contributed greatly to getting used to working in a team and feeling like we are a part of the company. We had a mentor from day one who was there to share advice selflessly with us and teach us everything he knew. There was no stress; we had time to devote ourselves to the project we were working on and really improve our knowledge.
What was your favorite part of Rookie Boot Camp?
Jovana: Miloš Brdar and Nemanja Vasić were our mentors, and they were very dedicated. It was not uncommon that Ljubiša and I wrote the code and handed it to them, believing we did a great job, and they returned it to us with corrections, teaching us valuable things this way. It really meant a lot to us because we learned so much from it.
Ljubiša: My favorite part was the no-stress environment, which allowed me to feel very comfortable throughout the whole process. Also, getting a simulation of an actual project and being integrated into the project from day one really changed us as developers and improved us.
What kind of project are you working on now?
Jovana: I've been working on a client project for a month now, and it's only now that I realize how fantastic the rookie boot camp was. Now I work as a full-stack developer on a project, and it's great for me that we tried everything during the internship, which enabled me to fit into this project without any problems.
Ljubiša: I'm currently still not on a client project since I've been finishing up the project we did during the Rookie Boot Camp. We are preparing the app to be open to users, not only to our office manager. We should be done with it soon and are really proud of it.
What would you say was the key takeaway from your RBC (the knowledge you acquired, teamwork, problem-solving…)?
Jovana: For me, it would be learning that there is a solution to every problem and that you should not give up. Even if you get stuck for a few days on a certain issue, you always have someone to turn to and help you solve it.
Ljubiša: The experience I got is definitely the number one thing. I went to courses, studied, and read, but watching people who do this every day and listening to their advice is really the most valuable thing. Also, I picked up lots of programming knowledge from the mentors, but their soft skills and the approach they have to the project, learning, and transferring knowledge.
Did RBC help you discover what it is that you love working on the most?
Jovana: My ambitions were directed toward the back-end. When I started the internship, I saw that I was actually interested in both front-end and back-end and that I would be sorry to commit to only one, so here I am now at full-stack.
Ljubiša: My idea was to work on the front-end, but I realized that one does not work without understanding the other. Front-end and back-end are very intertwined; sooner or later, some projects will require the knowledge of both. So I developed an interest in full-stack and DevOps because those positions are all-encompassing. I used to have a bit of an aversion to the backend, but now, I like it.