We had a chat with Suzana Bogojević, our iOS Developer working on the full solution for a hands-free checkout without camera tracking.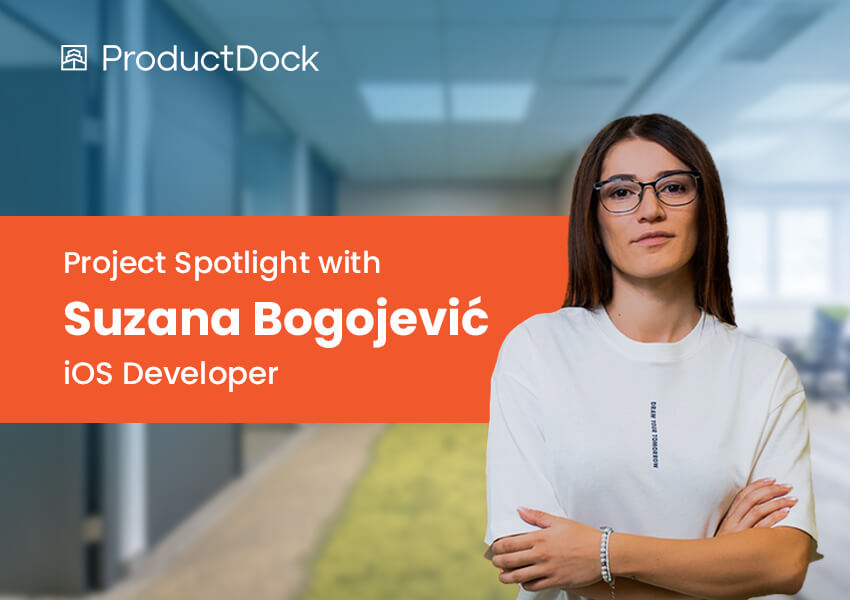 About the project
It started as a prototype back in May 2020 and was then developed into a full solution for a hands-free checkout without camera tracking. I joined the project in March 2021.
The idea behind the project is that you grab some items and go through a checkout lane, where the items are automatically scanned, and you can pay in one step. You simply put all of your items in a bag, let the checkout device scan it for you, review your purchase, and you can go. The app interacts with the checkout system and takes care of the payment without you taking out your phone or credit card.
The team
Our team currently consists of four people from ProductDock who make the mobile team, out of which two work on Android apps, and the two of us who work on iOS. The rest of the team is on the client side, consisting of backend developers, UI/UX designers, and the management.
What do you like the most about the project? 
I like the idea of the project and the apps we are working on. It's interesting to work on such a solution that will one day be used by many people. Another thing I like is the autonomy of the team and the excellent communication between the team members.
Can you think of a moment on the project you and your team were really proud of?
I can't think of one specific moment, but since the project is in the development phase and we are attracting customers, we are always proud when there are some successful presentations to the stakeholders. One such moment happened at the end of August when we had an important deadline, and we all worked towards meeting the requirements and were successful.
Can you tell us about some specifics related to only this project?
It is interesting that we have hardware that is being controlled by the app. Every app certainly has its story, but what makes this one specific is that we have hardware connected to the software, and they go hand in hand.
We look forward to seeing more and more customers shopping with the app.