Candidate info guide
The journey starts with an application!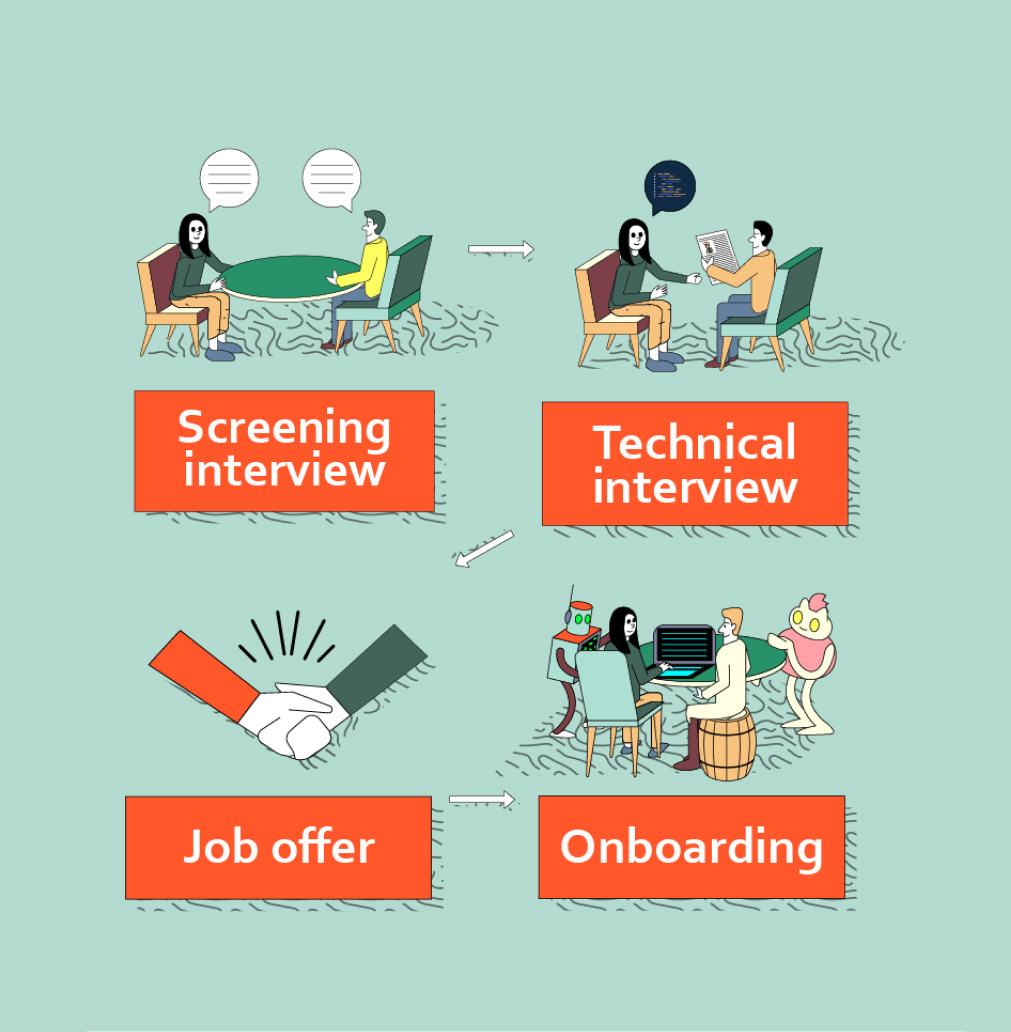 How we choose our crew members
We think of you as a member of our crew. We are happy to share our process with you!
Apply. Check out our job openings and apply online.
Assess. Once you submit your application, our hiring crew will review it. We'll be in touch within two weeks to let you know whether or not you have been chosen for an interview.
Screening interview. If you meet the basic requirements for the position, one of our hiring crew members will reach out to schedule an online or in-person get-to-know-you interview.
Tech interview. Your next step will be a tech interview focused on your in-depth knowledge of specific programming topics and frameworks.
Interview feedback.  After your screening and tech interviews, you will hear back from us within a week.
We're a perfect match! If you like us as much as we like you, we'll hang out again and discuss our offer.